Key Enhancements
One major enhancement
Six smaller new features/enhancements
New HOA Lien Report
A new report has been added that utilizes First American's depth of property data to provide a concise, yet thorough summary of any HOA lien activity on a property.

Users will now be able to be alerted if a property has an HOA Lien associated with it through an indicator on the subject property tab, and across several reports. They will then be able to order the HOA Lien report to view greater detail about the HOA Lien and order the related documents
These liens are critically important to lenders because in super lien states, the HOA Lien is above the first position loan on a property.
This report is being offered with all the docs included at no additional cost
Coverage is in all 372 plant counties from January 2015 forward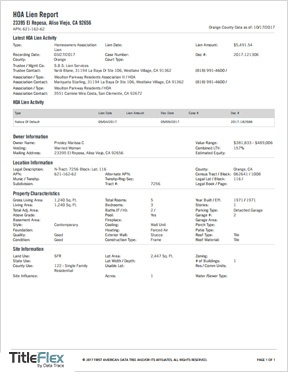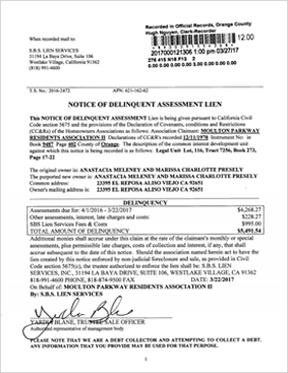 Simplified Document Search
Document searching is now much easier because users no longer are required to select the document type and input separate data fields when performing their research. We've added the ability to perform document searches by entering just the number, although users still have the ability to select search by document type to revert back to the traditional way if preferred.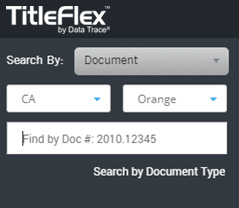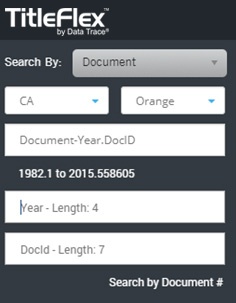 Save Search Added
Multi-property searches can now be saved for 30 days. This is a useful option for users who plan to revisit their search again in the near future. Saved searches are located in Recent Activity.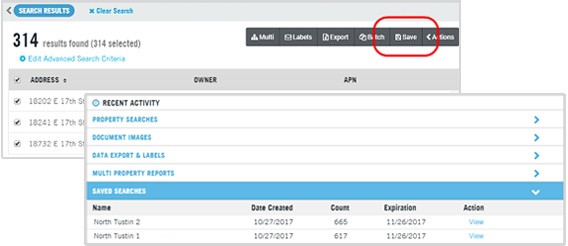 Other General Enhancements
Search Results display more quickly when there are many results
Added the number of properties selected in Search Results and fixed the header so it is visible when scrolling through the list
Select all / Deselect all option was added to the save/print/email dialogs
Document numbers are displayed as tool tips when hovered over in results header