Key Enhancements
Quickly Find Other Properties Owned by a Homeowner
See Public School Boundaries within the Map
Radius Search by Feet is Available in the Radius Drawing Tool
Quickly Find Other Properties Owned by a Homeowner
A powerful new search option has been added to the Subject Property tab to help you locate other properties owned by the same homeowner of the subject property. When additional properties are located, the "View Other Properties Owned" link will appear. Clicking on the link will open a new browser tab containing a search result list of the other properties. This is a great tool for identifying undisclosed encumbrances.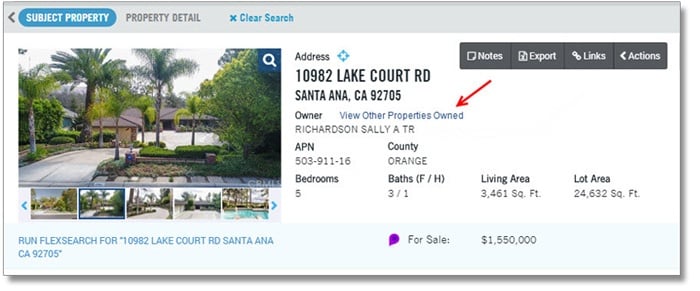 See Public School Boundaries within the Map
A new map overlay has been added to show public school boundaries. The overlay provides boundaries for the school district, elementary schools, middle schools and high schools. This update makes it easy to find properties or neighborhoods that are located within specific zones.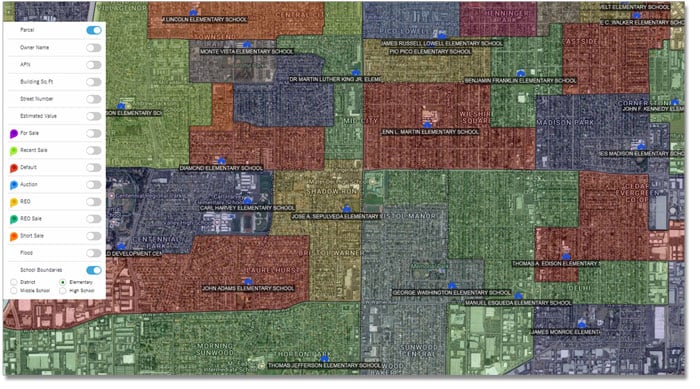 Radius Search by Feet is Available in the Radius Drawing Tool
More precise local radius searches are now possible with a new option that allows searches to be done by radius distances in feet in addition to miles.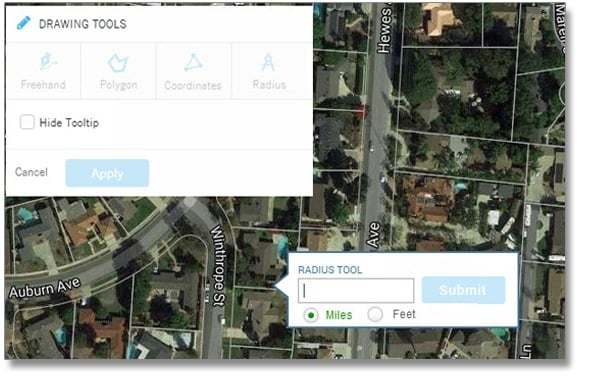 Other Notable Enhancements
Ability to include the Google map with Reports in PDF files
Ability to enter multiple values into Advanced Search Street Name filter
Option to create Mailing Labels in .docx format to enable editing and formatting
Option to align Mailing Labels – Right, Left or Center Justify
Owner First Names without middle initials in Export
Ability to launch farms from Customer record in the TitleFlex CRM system
Utility for importing Customer records into the TitleFlex CRM system
Neighborhood Name and Schools added to the Property Detail Report
Ability to export Sales Comparables as a CSV file
Improved the logic to more accurately flag properties as owner-occupied and absentee owner
Improved customer Admin area to make it easier to navigate, add/edit users and adjust settings
A new Group Manager role is optional to oversee and adjust access for users in their group
More easily view and monitor usage with the updated Usage report and new User Account report