Key Enhancements
Revised Tax Status Report is Now Available
Filter Properties by the Number of Open Liens
Tax Status Report
We've recently completed an update to our tax data sources, and the revised Tax Status Report is available to order again in the Property Data Reports section. The Tax Status Report provides details on payment status of a parcel's current-year real estate tax obligations and prior-year delinquencies. Tax information includes status, frequency, type and due dates. Also included are APN, legal description, Situs and mailing address.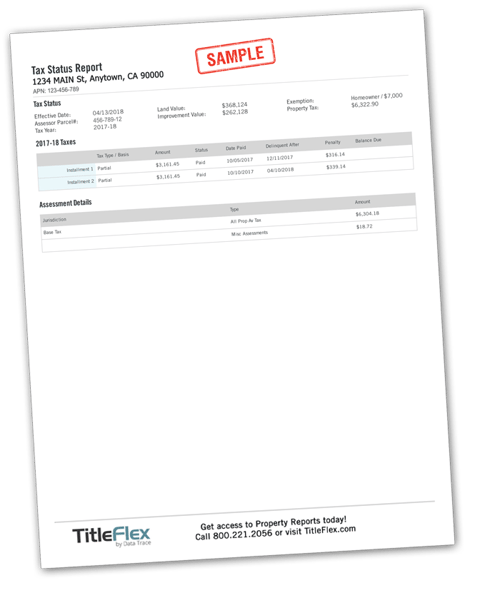 Filter Properties by the Number of Open Liens
In the effort to constantly improve advanced searching capabilities, a Number of Open Liens filter has been added to Advanced Search.
This new filter helps users target properties that are "free and clear", meaning there are no open mortgages, as well as properties with one, two, three or four mortgages.
This filter is a helpful tool for finding properties that have available equity or may benefit from consolidating loans.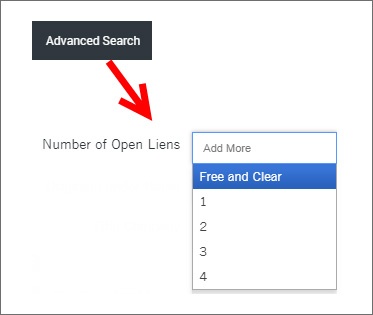 Other Notable Enhancements
School and school district boundary overlays show at higher views in the map
FlexDocs tab section has been added to provide FlexSearch docs in the DataTree report workflow
FlexSearch document titles have been improved in the search results