This release of TitleFlex® delivers the below three key enhancements, along with other notable enhancements:

• Ability to refresh recently-ordered reports
• Parcel boundary-based Proximity Search
• Numbers added to comparison map pins in the Sales Comparables Report



Refresh Recently-Ordered Report
We retain a copy of each report you order for 48 hours, which enables you to retrieve that report from Recent Activity without incurring an additional charge. Occasionally, there are times when you may want to refresh that report with the latest recorded information. Now, you can.

• To refresh a recently-ordered report, navigate to that report via Recent Activity and click the new Refresh option on the Actions bar, as shown below. A new report will be ordered. This new report will be retained for 48 hours from the time you refresh it.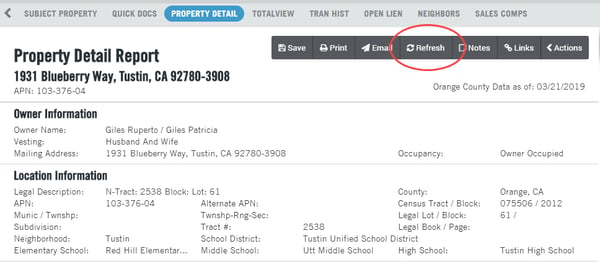 • You can refresh reports as many times as you wish. Only the specific reports you refresh will be updated. Any other reports that have been ordered on the property will age out of Recent Activity 48 hours after the time they were ordered.
Parcel Boundary-Based Proximity Search
Proximity Search is a powerful tool to target properties that are near a property of interest. This search just got more precise. Now, the distance used for the search is measured from the edge of the parcel instead of the center, so the shape drawn by the search follows the shape of the subject property, delivering a more precise search, especially at short distances.
• To launch Proximity Search, click on the icon near the address on the Subject Property page. This will launch an Advanced Search that will target nearby properties. In addition to distance by miles, you can now enter distance by feet to find very nearby properties.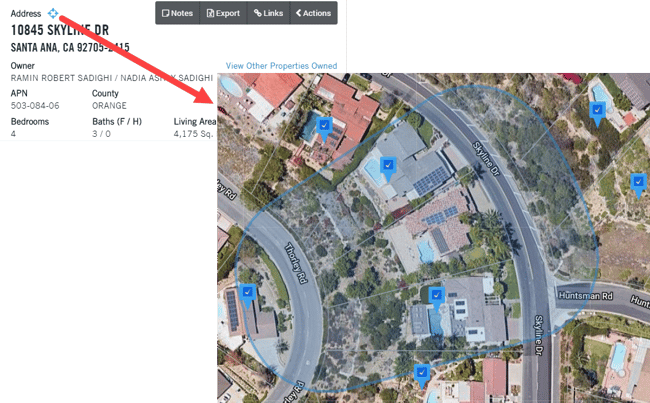 Numbers on Map Pin in Sales Comparables Report
To help you identify the location of comparables on the map integrated into the online view of the Sales Comparables Report, the pins have been numbered to match the properties in the Comparables list.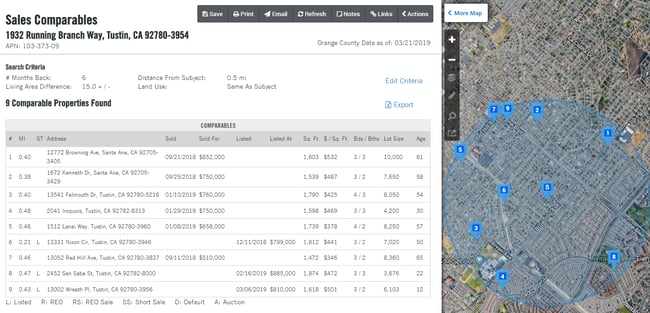 Other Notable Enhancements
• Census Tract Filter added to Advanced Search
• Support of single point display in Coordinates drawing on the map