Key Enhancements
This release of TitleFlex® delivers the below three key enhancements, along with six additional enhancements:

• Instant Recordable Legal Report
• Rapid Legal & Vesting Report
• Workflow Enhancements to Export



Instant Recordable Legal Report
The Instant Recordable Legal Report helps you work faster and smarter by providing you with immediate access to a property's legal description. Our legal descriptions are modeled for accuracy to ensure the highest quality output is returned. Stored in our National Legal Description Database, it returns a "shelf-ready" full legal description in seconds. Currently available in all California counties with additional states and counties coming soon!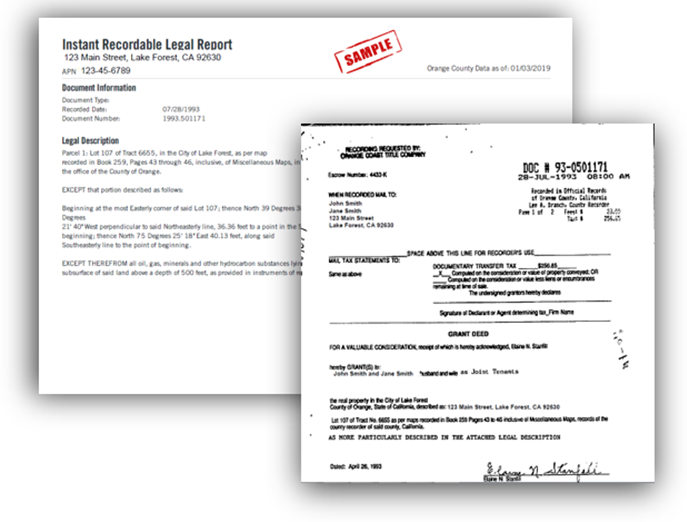 Rapid Legal & Vesting Report
The Rapid Legal & Vesting Report is generated using a property's most recent transfer. We use our patented Entity Extraction Engine (OCR) to pull the full legal and vesting information, which is then manually verified and returned with the document image in less than 4 business hours. The Rapid Legal & Vesting Report is available in the ~1,400 counties where we have recorded document image coverage.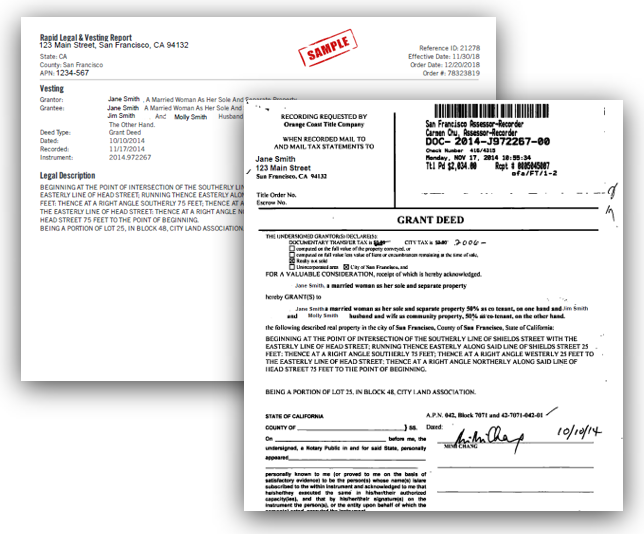 Workflow Enhancements to Export
Three Workflow enhancements have been added to Export, making list building faster and more flexible.
Launch Export from Advanced Search Modal
A time-saving shortcut has been added for list builders and farmers who want to skip the Search Results screen after building a search. Users can now launch the Export feature directly from the Advanced Search modal. To skip the Search Results screen, click the Export link after checking results with the Get Count link. Clicking Get Count is required to activate the Export link as the results retrieved by Get Count will be the properties that will be included in the exported file.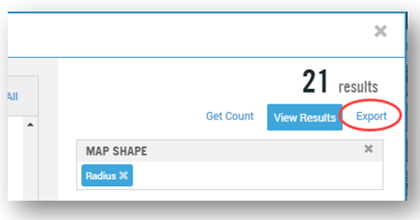 Insert Blank Columns into Export Files
During the file building process, you can now insert an unlimited number of blank columns and place them as needed into the file layout. This feature is helpful to users who load exported files into third party programs that require a particular field layout.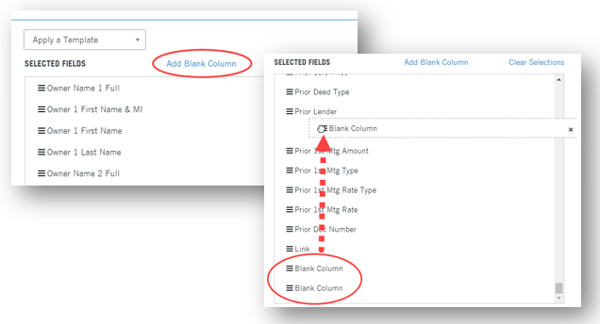 Shared Export Templates
By clicking the Share Template checkbox users can now share export templates with all users on their account. Existing templates can be shared by re-saving them.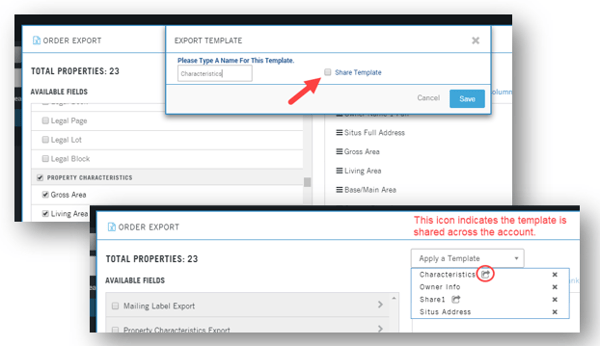 Other Notable Enhancements
• Added sale document numbers to the Sales Comparables Export
• Added the PACE Lender name to the PACE Lien Report
• Added Alternate Mailing City names column to the three base Export packages
• Added an option to include APNs on Mailing Labels
• Enabled the Market Statistics Report to support searches up to 10,000 properties
• Added an All USA States option to the Mailing State filter in Advanced Search